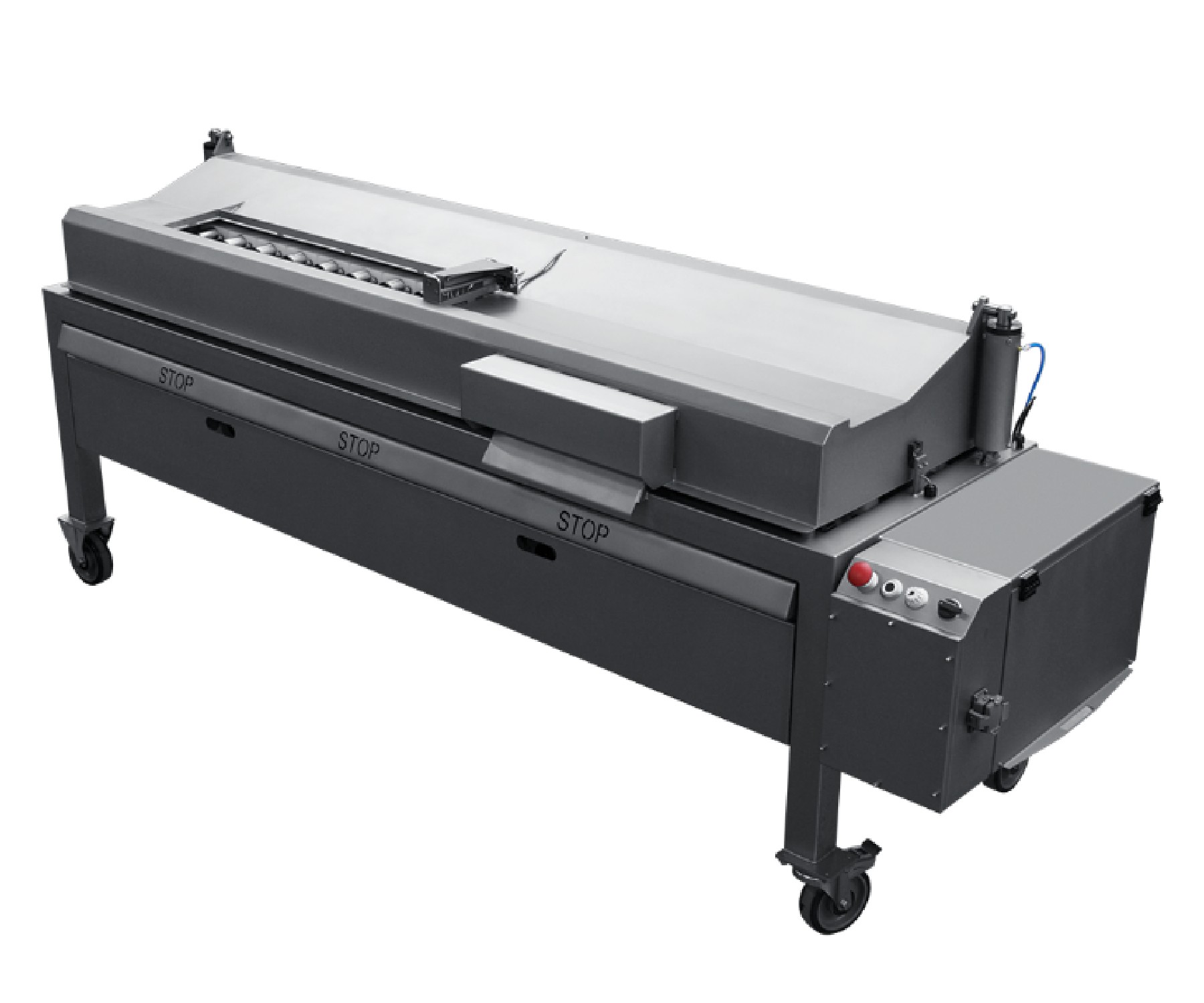 The STEEN ST800 Thigh/drumstick deboning machine utilizes a new technique to obtain maximum yield from anatomically cut thighs or drumsticks at high speed.
Deboning up to 100 pieces per minute with 2 operators.
The product can be loaded horizontally into trays each with his own, self-centering diaphragm.
Supplier:
Located in Belgium, STEEN manufactures a wide machine range which embodies an advanced industrial concept for an efficient way of processing fish and poultry, hinging on our 50 years of experience in mechanical engineering, meeting at the same time all the technical requirements of the rapidly changing modern food-processing industry.
For more information, please contact us