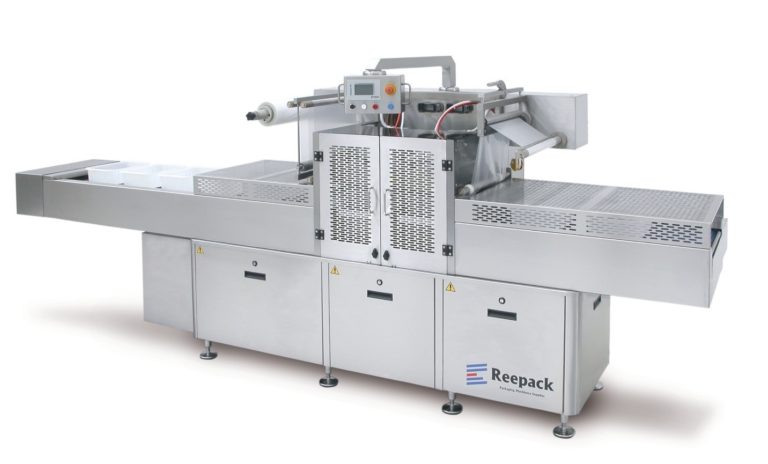 Reepack thermoforming packaging machines offer  a wide range of machines to meet any individual requirements. From entry-level to flexible and compact models up to high performance machines processing flexible and rigid  film, with different thickness for several film width, forming depth and cut-off lenght.
The machines frame and sheeting are all in stainless steel for easy sanitation in wash down environments. An easy open frame allows access to check adjust and repair all parts of the machine. All of the system is located inside the machine frame and protected from any damage.
An user-friendly HMI controller provides the operators with an easy setting and recording of different programs. Freely programmable movements result in maximum flexibility with respect to different formats and products.
Supplier:
Reepack SRL is a company operating in the field of manufacturing packaging machinery with an extensive range of semiautomatic and fully automatic machine.
High experience in manufacturing packaging machinery has given us a deep understanding of the demanding production requirements to which machinery in this field of application is subject.
For more information, please contact us.