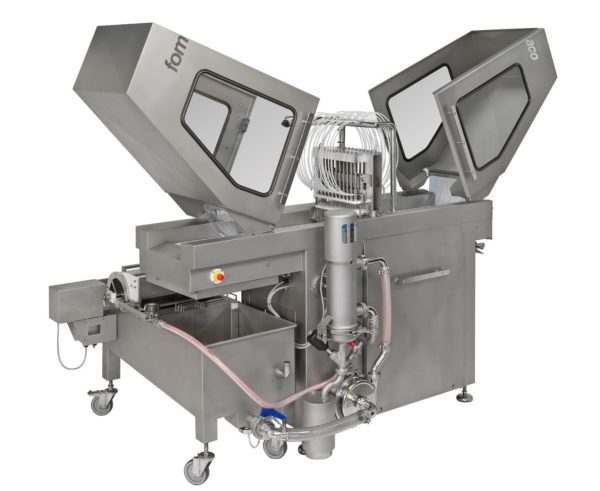 M2/M3 series is both hygienic in production and easy to clean and offers various sizes of injectors depending on the width of the transport systems. Intuitive settings of pump pressure and production speed together with a constant read-out of brine temperature allows for precise and optimum food production.
Supplier:
Fomaco is a Danish company, one of the world's leading machine manufacturers in marinating system. Fomaco delivers thoroughly tested, reliable technology that adds value to every part of our customers curing and marinating processes. As a food machinery company, they always strive for perfection, and never compromise on quality.
For more information, please contact us.