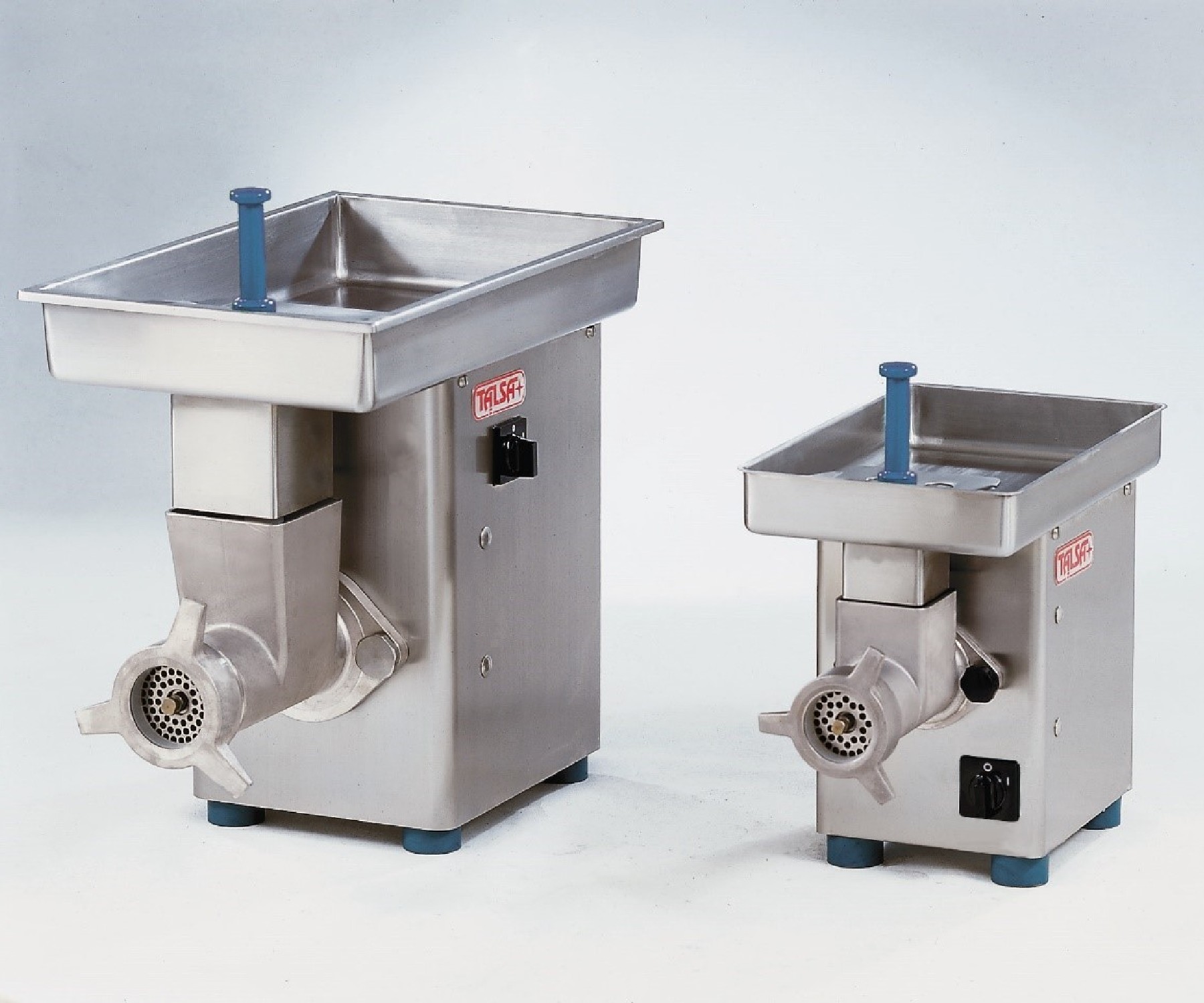 Made entirely of stainless steel.
Removable throat.
Lubricated, metallic gearbox.
Sealed base.
Thermally protected motor.
Safety switch.
Large feed pan/tray with CE hand guard.
Feed stomper.
Auger extractor wrench.
Single cutting, enterprise system (1 plate and 1 single cutting knife).
Supplier:
TALSA is a world leader within the food industry, in the manufacturing of average capacity, quality food processing machinery.
For more information, please contact us.