The smoking and drying installation AEROMAT is the perfect complete solution for a variety of different thermal treatments. The combined installation for reddening, drying, smoking, boiling and cooking can optionally also be expanded to cover baking and cold-smoking.
The VEMAG ANLAGENBAU Cooking Installation for cooking boiled ham, brawn and boiled sausage with a direct supply of steam (low-pressure steam) is also suitable for cooling products by showering, as well as for pasteurizing vacuum-packed products.
The TOWERPOOL from VEMAG ANLAGENBAU is particularly suitable for cooking, pasteurizing and cooling down densley packed products. The products can be in a presstower, E1/E2 crates or loose on a tray.
The Intensive Cooling Installation is the perfect solution for combined water/air cooling. Sausage, meat products and fish, as well as other suitable foods, are cooled to a certain core temperature with shower water and air immediately after the heat treatment. The product can be packed immediately.
Supplier:
Vemag Anlagenbau offer customer-specific system solutions for the thermal treatment of foodstuffs, especially meat and sausages, fish or cheese products. In this business sector they developed a wide expertise for many decades and they could establish VEMAG ANLAGENBAU as a market and technology leader with our innovative products.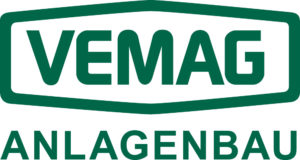 For more information, please contact us.